You can add this to Kanye West's endless list of controversies…
The disgraced rapper's birthday party was on Saturday, and if you expected the church leader to have a more toned-down, Kirk Cameron Subway sandwich kind of party now that he's all conservative, forget it!
The celeb-filled bash was as decadent as any of his past birthdays we remember, complete with tables of sushi — served on the bodies of naked women. You've probably heard of this before, if not anywhere near where you live, maybe in the Sex and the City movie or when a couple of the Real Housewives lectured a model for doing it.
Related: Kanye Also Got His 'Wife' To Go Nude For Yeezy
The practice, known as "nyotaimori," is thought to have begun in Japanese brothels hundreds of years ago, beginning with sake being drunk out of pubic areas. The models are meant to lie perfectly still and quiet as their bodies are used. So yeah, it's always been considered an erotic treat for those who can afford it.
So… why the heck did Ye order this at a party his 9-year-old kid was going to be at??
Kanye West included the Japanese practice Nyotaimori at his 46th birthday party last night, which involves serving sashimi or sushi off the naked body of a woman. pic.twitter.com/c2XdnoCd9n

— Pop Crave (@PopCrave) June 11, 2023
Kanye West's 46ᵗʰ birthday party had sushi served on naked woman's body….. & North West's tried to feed Kanye's wife Bianca sushi ???? pic.twitter.com/6Js5JoYyJV

— HIPHOP CROWN NATION (@hiphopcnation) June 12, 2023
Yeah, as you might have heard, North West was present at the party, hanging with Daddy and his new "wife" Bianca Censori. We try hard not to kink shame, and as long as models and/or sex workers are paid a fair wage they're happy with for the work, where's the harm, right? But with kids there? It's not far off from having straight-up strippers at your party…
We know it's more subtle than that, and nyotaimori is going to have its defenders as a culinary experience or even an art form, but are you really going to make the argument a 9-year-old can make that distinction? Such a weird decision!
Especially for a guy who got in trouble with then-wife Kim Kardashian for chastising her over her revealing Met Gala dress a few years back. Ye tried to make her feel ashamed for being "too sexy"!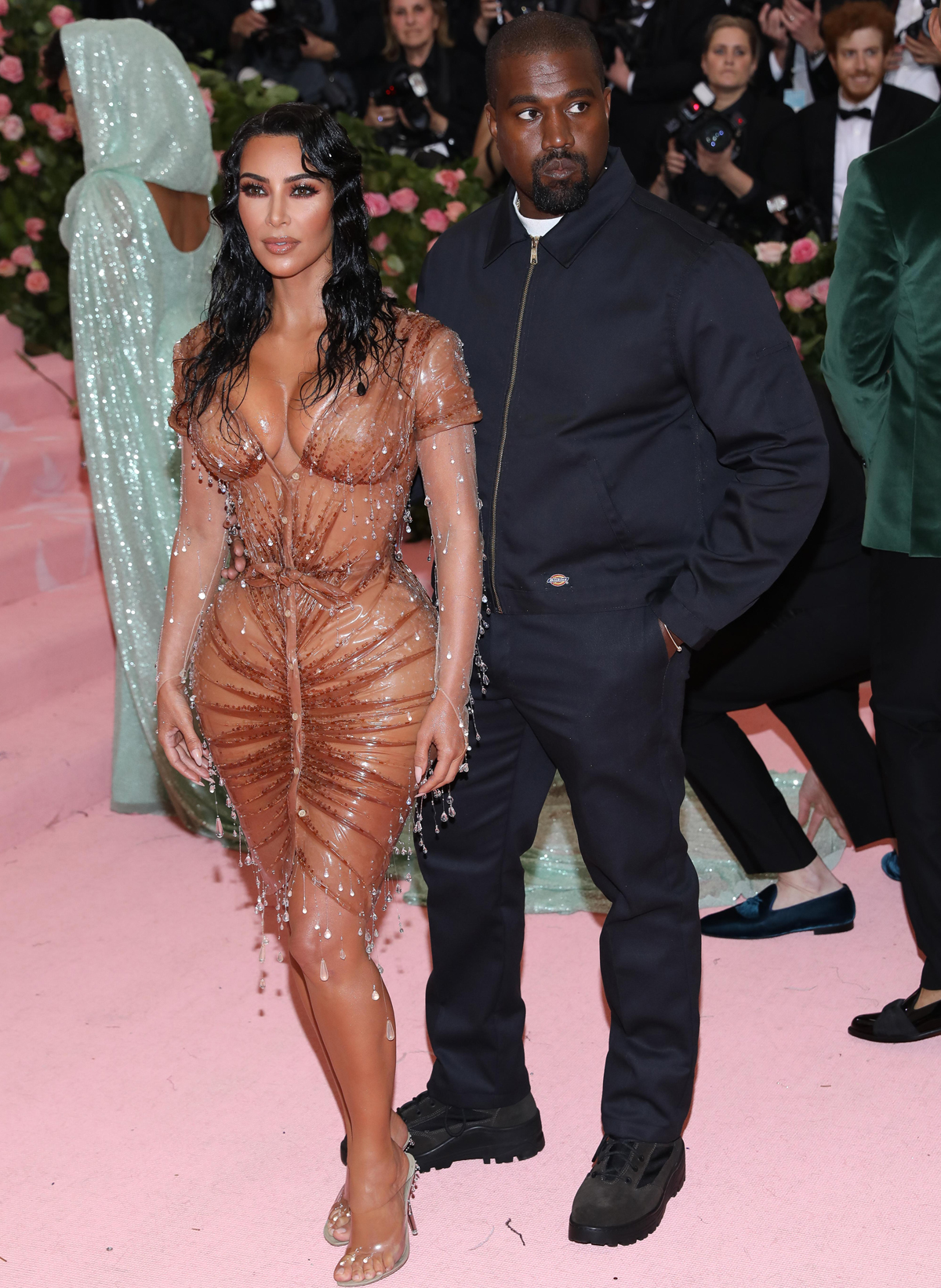 He was captured on KUWTK cameras nagging:
"I went through this transition where being a rapper, looking at all these girls and looking at my wife, like, 'Oh my girl needs to be just like the other girls showing their body off.' I didn't realize that that was affecting my soul and my spirit as someone who is married and the father of now … about to be four kids. A corset is a form of underwear, it's hot, for who though?"
So if he's now moved into such a self-righteous state, where he believes a woman's body is for her husband only… WTF is this naked sushi woman thing about?? Is he being a hypocrite? Well, not exactly…
We'd argue he's being consistent — just consistently terrible. We think this is more evidence that wasn't about protecting Kim's privacy or belief in modesty or anything like that. It was a gross patriarchal desire to own her body. If you figure Kanye thinks women's bodies are just for Kanye, it all suddenly makes sense, right? Just a guess.
In any case, Kanye critics took to Twitter to give their two cents on the raw deets of the party. Here's a small sample:
"misogyny at its finest"

"Wow, because nothing says happy birthday like objectifying women and cultural misappropriation."

"in what WORLD is treating women like objects for male consumption (literally) not misogyny?"

"And just before sunday service. Did he bring it up in the sermon?"

"He wasn't moved by the fact that North West was in attendance "

"Because I always take my impressionable young daughter to my birthday party with a naked body acting as a serving dish. SMH"

"Ye hates women, has forever hated women, and will continue to demonstrate that every chance he gets."
What do YOU think??
[Image via Jimmy Kimmel Live/Magnolia Selects/YouTube/Kim Kardashian/Instagram.]