Scarlett Johansson was more than excited to work with Star Wars star Ewan McGregor in the Michael Bay's The Island. When it came time for the two to make out, however, Johansson had an interesting take on her co-star's kissing skills.
Scarlett Johansson on Ewan McGregor's kissing skills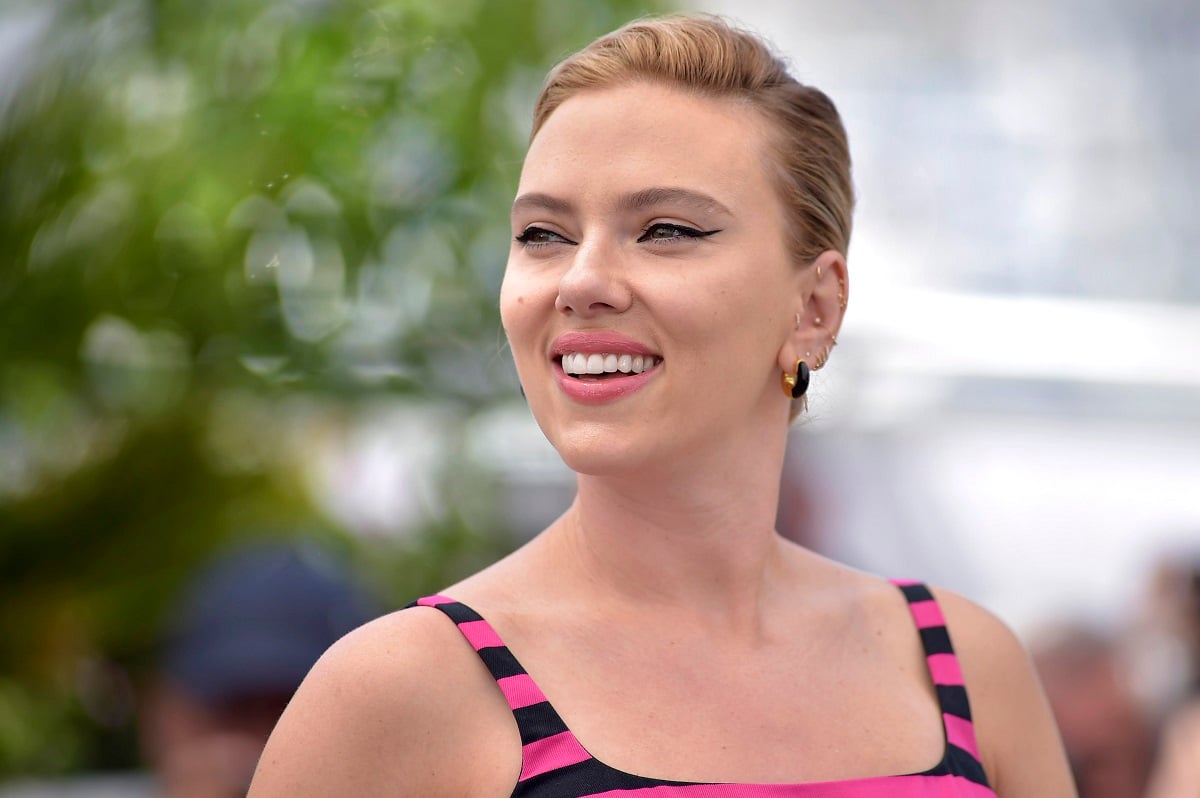 Johansson once confided that the Fargo actor was one of her main reasons for doing The Island. The movie saw Johansson and McGregor playing a pair of clones trying to escape from a secret facility. She'd gotten the film's script while doing another movie, and was immediately drawn to the project.
"I love genre movies when they are done really well. I think they accomplish what a film is trying to do – allow you to escape your life for a couple of hours and I was bowled over on my own when I read the script. I wanted to work with Michael, I wanted to work with Ewan," Johansson said in a resurfaced interview with IGN.
Bay had Johansson and McGregor engage in a love scene in the film, which Johansson enjoyed the idea of.
"I get paid to make out with Ewan McGregor and roll around in bed all day. It's a hard job but somebody has to do it," Johansson once said according to Female First.
But she also felt that McGregor might not have been the most sophisticated kisser.
"He kissed me like a 16-year-old schoolboy," she said.
Why Scarlett Johansson fought with Michael Bay over her love scene with Ewan McGregor
Johansson wasn't too thrilled with her scripted love scene with McGregor. But it was mostly because she found the take to be unrealistic. When Bay heard about Johansson's issues with the love scene, he was prepared for a conversation he was tired of having with actors.
"The famous [story is the] director gets called to the actress's trailer before she is called to do the love scene. How many times have I had to say, 'Come on, come out. You look beautiful,' etc. And I get the call from the assistant director. 'She needs to see you.' And I'm like, 'Oh, god. Here we go,'" Bay recalled.
Whereas most stars might object to onscreen love scenes because of the potential nudity involved, it was the exact opposite for the Avengers star.
"I'm ready to do Ewan and her in her love scene and she's not going to come out," Bay said. "I knock on the trailer of her door. 'Scarlett?' 'Yes?' 'Can I come in?' The door opens. 'I'm not [expletive] wearing this bra! This cheap-ass bra! OK? I'm going naked.' 'Scarlett, you can't go naked. The movie has to be PG-13.'"
Johansson's reasoning was that most women didn't wear a bra to bed.
"Who wakes up wearing a bra? It doesn't happen," she said.
Ewan McGregor found Scarlett Johansson to be 'terribly young' when working with her
McGregor had similar praise for his Island co-star. But apart from Johansson's likeable personality, he was also impressed how someone her age handled being on a Michael Bay set. Especially when Johansson was much younger than McGregor was at the time.
"She's terribly young – she was 19 when we started this film, she's just turned 20 – but she's terribly together and wise about the whole thing. She's quite a tough cookie. Michael Bay can be really… Intense [Grins]. He's quite a card, he really is out there. But he certainly knows what he's doing," McGregor said in a 2005 interview with Total Film.